Historias 71 – Marysol Quevedo and Elizabeth Schwall on Revolutionary Cuba's Cultural Projects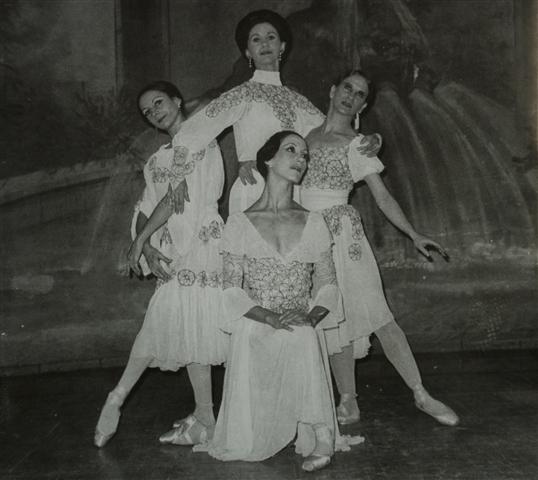 Dr. Marysol Quevedo and Dr. Elizabeth Schwall joined Steven to discuss the cultural projects of the Cuban Revolution, arguably its most successful initiative.
In this wide ranging discussion, Marysol and Elizabeth detail the evolution of these art forms from the 1930s through first decades of revolutionary Cuba, highlighting the efforts of Alicia Alonso, Fernando Alonso, Juan Blanco, Leo Bouwer, and Harold Gramatges.
This episode is the last in a series marking the 60th anniversary of the revolution's triumph.
Music
Considering the discussion focused on several Cuban composers, the Historias team decided to integrate some samples into the episode. We hope you enjoy.
Intro – Harold Gramatges, Serenata para cuerdas (1947)
19'17" – Harold Gramatges, Movil I (1969)
30'41" – Juan Blanco, Cirkus Toccata (1985)
38'30" – Leo Brouwer, La tradición se rompe pero cuesta trabajo (1967-69)
46'57" – Leo Brouwer, Canción de gesta (1979-1981)
Outro – Juan Blanco, Música para danza (1964)
Publications
Be sure to check out Elizabeth's "Coordinating Movements: The Politics of Cuban-Mexican Dance Exchanges, 1959-1983" (2017) and "A Spectacular Embrace: Dance Dialogues between Cuba and the Soviet Union, 1959-1973," (2018).
And enjoy Marysol's "The Orquesta Sinfónica Nacional de Cuba and its Role in the Cuban Revolution's Cultural Project" (2019) and "Classical Music in Cuba" (2016)
Additional Goodies
NPR's Cuban Broadcast: Conjunto Instrumental De Nuestro Tiempo Performs Music Of Cuban Composers (recorded January 1979!)