Historias 136 – State of the Field – Argentina from Dictatorship to Democracy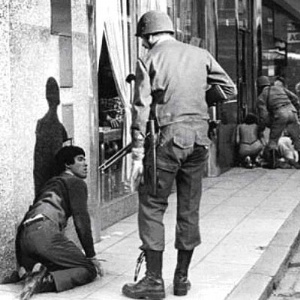 24 March 2021 marked the 45th anniversary of the coup that launched Argentina's most violent period of military rule. From 1976-1983, the armed forces and their civilian allies ruled through terror. The dictatorship became notorious for its gross violations of human rights and the economic and social crises it provoked. When democracy was restored in 1983, Argentines began the process of not only addressing the crimes of the dictatorship, but also redefining what democracy could mean.
Historians Natalia Milanesio and Sebastián Carrasai joined Jen Adair and Steven Hyland to discuss the legacies and the scholarship on this period.