Historias 74 – Oscar de la Torre sobre la Amazonía negra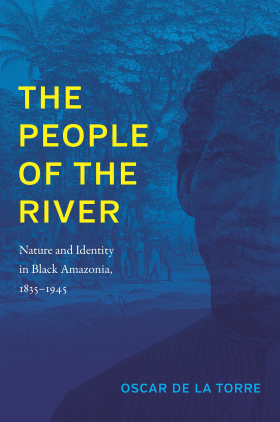 Comenzamos el primer podcast de Historias en español con una entrevista al historiador especialista en historia brasileña Oscar de la Torre. El historiador de origen catalán nos habla de su libro The People of the River: Nature and Identity in Black Amazonia, 1835-1945. En este arco temporal de cien años De la Torre estudia el periodo de la esclavitud y la post-esclavitud en las comunidades negras de la Amazonía Brasileña. Su trabajo demuestra, entre otros aspectos, la importancia de estudiar la historia ambiental para comprender la identidad de estas comunidades negras campesinas.
Intro: Raihna de Congo
Outro: Vamos Embora
Las selecciones para el Intro y el Outro son del IAP (Instituto de Artes do Pará). Se grabaron en el festival Marambiré de la comunidad negra de Alenquer. Es un tipo de baile del Rey del Congo.