SECOLAS Awarded Pandemic Recovery Grant from the American Historical Association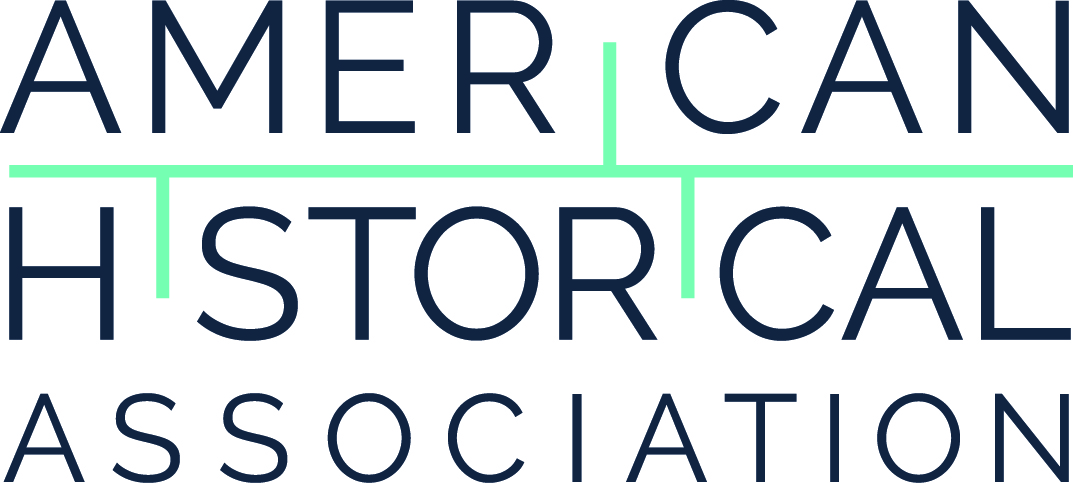 For Immediate Release
March 28, 2022
Charlotte, North Carolina – The Southeastern Council of Latin American Studies (SECOLAS) has been awarded funding from the American Historical Association's Grants to Sustain and Advance the Work of Historical Organizations Program, which provides relief to institutions adversely affected by the COVID-19 pandemic. This opportunity was made possible with support from the National Endowment for the Humanities (NEH) through the American Rescue Plan Act of 2021
"The Southeastern Council of Latin American Studies is honored to receive this award from the American Historical Association and the National Endowment for the Humanities," said Dr. Martin Nesvig, President of SECOLAS and Professor of History at the University of Miami. "We believe teaching history is public service, and SECOLAS is well-positioned to leverage new media to promote historical thinking and demonstrate history's presence in public life."
SECOLAS will use the funds to pursue the project entitled "For the People: Portable Latin American Histories" and develop audio documentaries about the 1947 Mendez vs. Westminster School District of Orange County, et al. case, Bolivia's 1952 revolution, the 1962 Cuban Missile Crisis, and the 1992 Earth Summit held in Rio de Janeiro. The organization will also work to increase its Spanish-language episodes for its podcast Historias, making available to a Latin American audience knowledge produced in English about Latin America. SECOLAS understands this initiative as an opportunity to address issues of equity and inclusion in the Americas as it relates to the studies of the hemisphere.
The project will be led by Dr. Carlos Dimas (University of Nevada at Las Vegas), Dr. Steven Hyland (Wingate University), Dr. Carmen Soliz (University of North Carolina at Charlotte), and Dr. Dustin Walcher (Southern Oregon University).
The Southeastern Council of Latin American Studies is one of fifty grant recipients, which include site-based organizations, membership associations, and history departments at Historically Black Colleges and Universities. Awardees will implement short-term projects exploring new ideas or building on experiments initiated during the pandemic—from online programming or publications to new technologies or expanding audiences and accessibility.
"The past two years have been challenging for small history organizations," said James Grossman, executive director of the American Historical Association. "Our awardees have made compelling cases for their status as essential resources, making vital contributions to public culture. The American Historical Association (AHA) is pleased to provide funding for our colleagues to promote historical work, historical thinking, and the presence of history in public life."
"NEH is grateful to the American Historical Association for administering American Rescue Plan funding to help history organizations around the country recover from the pandemic," said NEH Chair Shelly C. Lowe (Navajo). "Small museums, historical societies, college history departments, historic sites, and community archives are essential to keeping and telling America's story. These ARP awards will allow these institutions to develop new programs and resources that will expand access to this important history."
To learn more about SECOLAS's grant project, please visit https://www.historians.org/awards-and-grants/past-recipients/aha-neh-sharp-grant-recipients.
---
About the Southeastern Council of Latin American Studies: The Southeastern Council of Latin American Studies (SECOLAS) is a non-political and non-profit association of individuals interested in Latin America established in 1953. Its objectives are the promotion of interest in Latin America, scholarly research about Latin America in all fields, and the increase of friendly contacts among the peoples of the Americas. Additional information about SECOLAS is available at www.secolas.org.
About the American Historical Association: Founded in 1884 and incorporated by Congress in 1889 for the promotion of historical studies, the American Historical Association provides leadership for the discipline and promotes the critical role of historical thinking in public life. The Association defends academic freedom, develops professional standards, supports innovative scholarship and teaching, and helps to sustain and enhance the work of historians. As the largest membership association of professional historians in the world (nearly 12,000 members), the AHA serves historians in a wide variety of professions and represents every historical era and geographical area.
About the National Endowment for the Humanities: Created in 1965 as an independent federal agency, the National Endowment for the Humanities supports research and learning in history, literature, philosophy, and other areas of the humanities by funding selected, peer-reviewed proposals from around the nation. Additional information about the National Endowment for the Humanities and its grant programs is available at www.neh.gov.