Welcome to Antigua!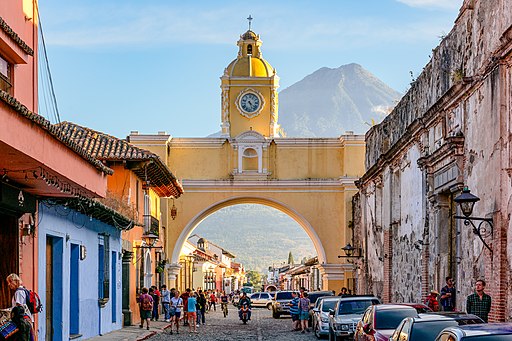 We are excited to open the 70th annual meeting of the Southeastern Council of Latin American Studies.
We know many conference choices are out there, and we greatly appreciate your choice to join us in Antigua.
While the congress begins in earnest tomorrow morning, SECOLAS invites you to an impromptu meet-up at Hector's Bistro and El Deposito (same building) this evening. There will be a live New Orleans-style jazz band. I hope to arrive between 7:30 and 8 pm.
If this is your first SECOLAS, please come tonight to meet members of the Executive Committee, old SECOLAS hands, and me.
If this is not your first SECOLAS, come and hang out with us. It's been a year or more. Too long.
Some odds and ends as we get started:
Check-in
The conference hotel is the Porta Hotel Antigua. SECOLAS grad assistant Megan White and Steven will be manning the information table tomorrow morning at 8:15 am. You can check in, get your name badge, and a hard copy of the program. We will be there this afternoon for a brief period of setting up.
Breakout rooms
Panels have been assigned breakout rooms at the Porta Hotel and are noted in the program. We expect there to be clear signage to help folks identify where the conference spaces are. You can see the map here.
¡Ojo! The breakout room Meson del Obispo is in another section of the hotel.
General Business Meeting
It will run from 6:15 pm to 7:45 pm in the Landivar room on Thursday. All are welcome.
Welcome Reception
The Welcome Reception begins shortly after the General Business Meeting. It will be held at Fermento. There will be a live band (salsa, I believe), complimentary beer, wine, and basic cocktails (so rum and cokes, but not mojitos), and boquitas.
Fermento does have a full-service kitchen if you desire dinner, but SECOLAS does not cover that.
Special shout out to the Consortium of Latin American Studies Programs for their co-sponsorship of this event.